Make Time For Yourself
Monday-Thursday 9am-9pm
Friday 9am-8pm
Saturday 8am-3pm
We, at Temptd Salon & Spa, understand that sometimes schedules change and therefore request at least a 24 hour notice when canceling or rescheduling your appointment. A credit card will be required upon scheduling to hold your next appointment. Appointments canceled or rescheduled within 24 hours or for which clients are a "No-Show" will incur a charge of 50% of the service amount.
Temptd Loyalty Program
How do I get started?
You don't have to do a thing.You're automatically enrolled when we enter in your client information for the 1st time, it's that simple! You will begin earning points immediately. Points are accumulated through everyday transactions.
How much are my points worth?
1000 points = $1.00 Points are credited to your account in our database to be redeemed towards services, retail, and gift card purchases.
When can I start using my points?
You can use points at any time once you accumulate 20,000 points ($20 value).
Below is a list of how you can start accumulating points:
Reserve your next appointment (New client) 5000 points
Reserve your next appointment 3000 points
Referring a new client 5000 points
Services 2x's service total
Retail 2x's total purchase
About Temptd Salon & Spa
luxury salon where you will feel unique and special
Jill
Welcome to Temptd Salon & Spa! I have been in the beauty industry since 2002. I have dedicated myself to create a fun, creative, and positive working atmosphere. I firmly believe in the philosophy that taking care of my employees takes care our salons guests. I employ a strong design team who is in continuous pursuit of further education. It is very important to me that the Temptd team is always current with up to date trends, styles and techniques. Thank you for allowing us the opportunity to enhance your everyday life with my team's creative talents. I look forward to meeting you.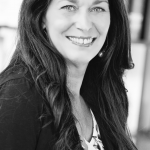 Marcia
My name is Marcia and I am from the Madison area. I have been a stylist since 1991. When I am not at the salon, I am either camping or bowling. I also enjoy spending time with my four children and eight grandchildren. I am very easy to talk to and absolutely love talking with my guests. Some of my specialties are hair cutting, especially long hair, coloring and styling. I take great pride in educating my guests on good hair products and how to style their own hair. It's important to me that my guests can maintain their look after they leave the salon.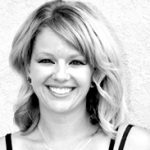 Sheena
I have been in the hair and nail industry since 2008. I really enjoy my career and getting to know my guests. Education is very important to me; not only to broaden my current skills, but to stay current with all the new products, color and cutting techniques as well as styling trends. Some of my favorite services include men's cuts, cutting long hair, men's and women's hair coloring, hair extensions, formal styles, blowouts, keratin smoothing treatments and pedicures. In my free time, I stay very active outdoors and love spending time with my family. Come in and see me, I would love to meet you!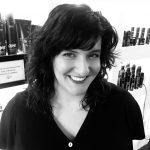 Hannah
I have been a stylist since 2015 in the Madison area. My passion is to teach my guests how to love their hair. I'm a strong believer that if you don't, we will find a solution together to make you love your hair. I pride myself on being in tune with what my guest's needs are. I love meeting new people especially making them feel beautiful. I also enjoy doing manicure and pedicures. In my free time, I enjoy spending time with my daughter, husband and our puppy, Thunder. If you want a quiet, relaxing experience or want to chat the whole time, I'm your girl.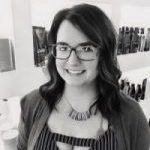 Shelby
Hi! I'm Shelby and I have been with Temptd Salon & Spa since 2015. I love coloring hair! My specialty is painting balayage and highlighting. In my free time, I love to be with my beautiful daughter and my animals. Any chance we can get, we are outside either going for long walks or hiking. I am incredibly outgoing and I really enjoy meeting new people. Some people say that I'm easier to talk to than their own friends.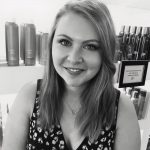 Ashley
Hi, I'm Ashley. I joined the Temptd team after graduating from the cosmetology program at Madison College in 2017. Some of my favorite services are doing vibrant fashion colors and men's cuts. I especially love doing freehand designs on short hair or undercuts. I am certified in lash extensions and I love being able to give my guests such dramatic results. When I'm not at the salon I enjoy teaching gymnastics, especially to children. I look forward to meeting you and seeing what new look we can create!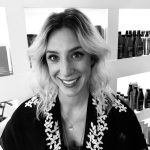 Natalie
Hi I'm Natalie, but my friends call me Nat. I've been a hair and make up person my whole life, so I like to think of myself as a "Jack of all Trades" in this industry. My specialties include: Wig work (including building and altering wigs) bridal make up,formal styles,razor cuts and waxing. When I'm not working, you can find me fishing in my kayak,creating art,or lifting at the gym. I'm so excited to meet you ,and help you to look and feel your best. I always say that hair and I have a good relationship. Let's be friends!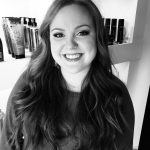 Brooke
I am here to help you look and feel beautiful from top to bottom. I love doing color services especially balayage.I also enjoy doing women's long haircuts, Make Up and Shellac manicures. In this industry trends and styles are constantly changing so I try my best to stay informed with classes and education when and where I can. When I'm not at work I am enjoying life outdoors, spending time with my family and my dog Winnie.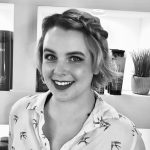 Miranda
Hello friends! I'm Miranda and I joined the Temptd team after graduating from Madison College in 2019. I am so excited to continue to learn everything that I possibly can about this industry. I really love doing hair color! Especially bright vivid colors, if you want to be a walking rainbow, I'm your girl. I also enjoy formal styles, curly hair, and cutting designs into shaved styles. In my daily life I like to live in a colorful world and play video games, build costumes, watch anime, and explore everything that I can. I can't wait to meet you!

What people say about us
Join the countless satisfied customers who trusted us with their unique needs.
Below are comments made by some of our customers. We thought you would like to hear them!

Professional, skilled, efficient
"Temptd is a professional, skilled and prompt salon. I hired them to do formal hair on my wedding day for my bridal party. They came to the hotel, arrived on time, brought amazing hair products, and were super friendly and efficient when it came to getting everyone's hair done by the time I needed. I would highly suggest using this along as your bridal headquarters!!"
Exceptional customer service

Absolutely amazing services and they make you feel so welcome. The outcome is always stunning

Best staff

Love this salon and all of their friendly, kind, talented staff!! You will always leave feeling amazing!

Great for weddings

Amazing! Had my hair and makeup done with Temptd (along with other services throughout the time) for my wedding and I have loved every single time I have walked out of there! Couldn't be happier with their services!