Make time for yourself
Monday-Thursday 9am-9pm
Friday 9am-8pm
Saturday 8am-3pm
Welcome to Temptd Salon and Spa
there's no place like this for beauty & indulgence
Temptd Loyalty Program
How do I get started?
You don't have to do a thing.You're automatically enrolled when we enter in your client information for the 1st time, it's that simple! You will begin earning points immediately. Points are accumulated through everyday transactions.
How much are my points worth?
1000 points = $1.00 Points are credited to your account in our database to be redeemed towards services, retail, and gift card purchases.
When can I start using my points?
You can use points at any time once you accumulate 20,000 points ($20 value).
Below is a list of how you can start accumulating points:
Reserve your next appointment (New client) 5000 points
Reserve your next appointment 3000 points
Referring a new client 5000 points
Services 2x's service total
Retail 2x's total purchase
Cancelation Policy
At Temptd Salon & Spa, we understand that sometimes schedules change and therefore request at least a 24 hour notice when canceling or rescheduling your appointment. A credit card will be required upon scheduling to hold your next appointment. Appointments canceled or rescheduled within 24 hours or for which clients are a "No-Show" will incur a charge of 50% of the service amount.
Our Services
Haircuts
General
$34 – $63
Children (0-8)
 $18 – $39
Fringe/Beard Trim
 $15
** Prices are subject to change
Hair Extensions
Install – $100 (per hour)
Removal – $100 (per hour)
** Prices are subject to change
Hair Removal
Brows / Lip / Chin – $18
Duo – $34
Trio – $51
Full Face – $68
** Prices are subject to change
 Make Up
Application – $66
Partial Touch Up – $25
Eyes Only – $25
False Lashes – $10
** Prices are subject to change
Nails
Manicure
$30 – $42
Gel Manicure
$40 – $52
Dip
$50 – $66
Pedicure
$55 – $71
Express Pedicure
$40 – $56
** Prices are subject to change
Color
Prices from (will vary based on appointment):
Color Retouch – $65 – $85
Full Color – $75 – $95
Bleach Retouch – $117 – $135
11-30 Foils – $86 – $111
31 (and over) – $106 – $131
61 (and over) – $126 – $151
Accent Foils – $8 – $9 / foil
Balayaga / Ombre – $106 – $131
Corrective Color / Creative Color – $80 – $100 (per hour)
Color Camouflage – $35 – $45
Hair Extensions
*Consult Required
Texture
Keratin Smoothing Treatment – $275
Express Keratin Smoothing Treatment – $175
*Shampoo & Conditioner included
Perm –  $86 – $108
*Consult Required
Treatments
Deep Conditioning – $10
Olaplex – $15
Olpalex Stand Alone Treatment – $55
*includes Shampoo & Style
** Prices are subject to change
Formal Styles
Bridal Style – $90
Formal Style – $75
Thermal Style – $50
Child Style (0-8) – $35
Blowout – $40
Flat Iron – $15
** Prices are subject to change
Lashes
Classic Full Set – $110
7-14 Day Fill – $36
15-21 Day Fill – $40
22-28 Day Fill – $50
Hybrid Full Set – $155
7-14 Day Fill (Hybrid) – $45
15-21 Day Fill  (Hybrid)- $55
22-28 Day Fill (Hybrid) – $65
Volume Full Set – $200
7-14 Day Fill – $50
15-21 Day Fill – $65
22-28 Day Fill- $75
Lash Removal – $15
Lash Lift – $40
Last Tint – $15
** Prices are subject to change
**Cost does NOT include hair or other services. Consultation Required. Multiple Extension Types Offered.
Breezy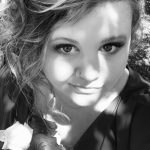 I joined the Temptd team in the Summer 2019 as a part time receptionist. The positive atmosphere of the salon is an environment in which I thrive. In the summer of 2021, I decided to make a career change. After 16 years in the medical field I got certified in lash extensions and became a licensed nail technician. I love doing nail art and perfecting my skill daily. I am also available to help arrange all your wedding day needs as Temptd Salon & Spa's Bridal Coordinator.
Jaimeson

I studied cosmetology school at Madison College and graduated in 2021. I am looking forward to working with amazing people like you and building connections. I want to help you feel wonderful! I am also excited about continuing my education and growing my knowledge so I can continuously improve my techniques. I really enjoy performing highlighting, balayage and ombré services.
Whitney

I am what my coworkers call a baby stylist! Don't let that fool you though, I am constantly looking for new things to learn in the cosmetology industry. My favorite services include braiding, formal styles, haircuts and coloring. I always try my absolute best to put a smile on my salon guests. I like to say I specialize in comedy, but hair styling definitely goes up there too.
Hannah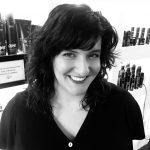 I have been a stylist since 2015 in the Madison area. My passion is to teach my guests how to love their hair. I'm a strong believer that if you don't, we will find a solution together to make you love your hair. I pride myself on being in tune with what my guest's needs are. I love meeting new people especially making them feel beautiful. I also enjoy doing manicures and pedicures. In my free time, I enjoy spending time with my daughters, husband and our dog, Thunder. If you want a quiet, relaxing experience or want to chat the whole time, I'm your girl.
Shelby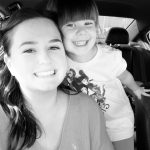 Hi! I'm Shelby and I have been with Temptd Salon & Spa since  2015. I love coloring hair! My specialty is painting balayage and highlighting. In my free time, I love to be with my beautiful daughter and my animals. Any chance we can get, we are outside either going for long walks or hiking. I am incredibly outgoing and I really enjoy meeting new people. Some people say that I'm easier to talk to than their own friends.
Sheena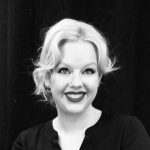 I have been in the hair and nail industry since 2008. I really enjoy my career and getting to know my guests. Education is very important to me; not only to broaden my current skills, but to stay current with all the new products, color and cutting techniques as well as styling trends. Some of my favorite services include men's cuts, cutting long hair, men's and women's hair coloring, hair extensions, formal styles, blowouts, keratin smoothing treatments and pedicures. In my free time, I stay very active outdoors and love spending time with my family. Come in and see me, I would love to meet you!
Marcia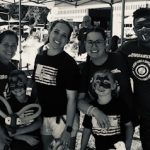 My name is Marcia and I am from the Madison area. I have been a stylist since 1991. When I am not at the salon I am either camping or bowling. I also enjoy spending time with my four children and eight grandchildren. I am very easy to talk to and absolutely love talking with my guests. Some of my specialties are hair cutting, especially long hair, coloring and styling. I take great pride in educating my guests on good hair products and how to style their own hair. It's important to me that my guests can maintain their look after they leave the salon.
Jill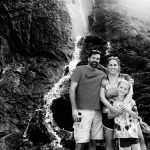 Welcome to Temptd Salon & Spa! I have been in the beauty industry since 2002. I have dedicated myself to create a fun, creative, and positive working atmosphere. I firmly believe in the philosophy that taking care of my employees takes care of the salon's guests. I employ a strong design team who is in continuous pursuit of further education. It is very important to me that the Temptd team is always current with up to date trends, styles and techniques. Thank you for allowing us the opportunity to enhance your everyday life with my team's creative talents. I look forward to meeting you.
Check out our Instagram
What people say about us
Testimonials
"Temptd is a professional, skilled and prompt salon. I hired them to do formal hair on my wedding day for my bridal party. They came to the hotel, arrived on time, brought amazing hair products, and were super friendly and efficient when it came to getting everyone's hair done by the time I needed. I would highly suggest using this along as your bridal headquarters!!"

– Marissa S.
"Absolutely amazing services and they make you feel so welcome. The outcome is always stunning!"

– Krista R.